Baneblade – Terror Miasma / Nazischweinejäger / Iron Within, Iron Without / Traitor Hymn
Warhammer, War metal y antifascismo ¿Quién da más?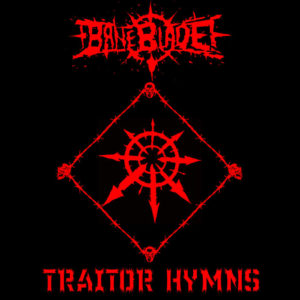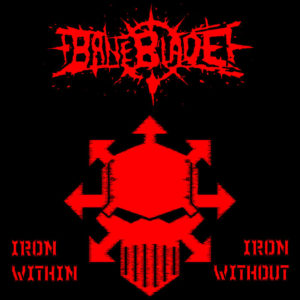 Mucho antes de que la COVID19 azotará la mayor parte del globo terráqueo, la pandemia fascista comenzó a expandirse de nuevo tras unas décadas oculta en sus pocilgas cavernosas. Han corrido ríos de tinta y se han consumido eones de tiempo teorizando acerca de la mejor manera de combatir el fascismo y el nazismo. No voy a negar la utilidad de los debates, la necesidad de la praxis política o la efectividad de la acción directa. Pero a veces lo único que apetece es berrear, lesionarte los tímpanos con el volumen de la música e imaginar una matanza violenta e inmisericorde de cada alimaña ultraderechista que puebla el globo terráqueo.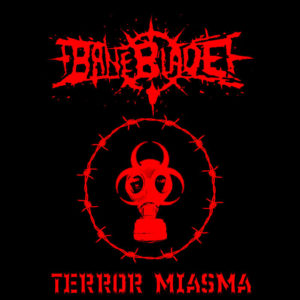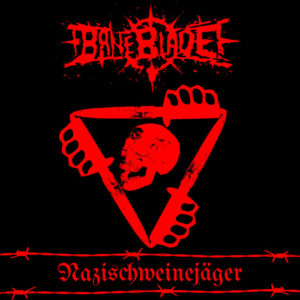 Para los sufridos antifascistas que necesiten recuperar la compostura, hay una banda que puede ayudarles a evitar la compulsión de escupir soflamas frente a los resignados miembros de su familia entre uva y uva.
El dúo alemán Baneblade ha editado durante este año una serie de EP y singles que saciarán su sed revolucionaria. No sólo practican war metal, una suerte de subgénero similar al death black con temática bélica habitualmente infestado de bandas NSBM, sino que además utilizan la imaginería de la franquicia Warhammer para ilustrar metafóricamente la lucha antifascista.

Terror Miasma, Nazischweinejäger, Iron Within, Iron Without y Traitor Hymn suman un total de 14 pistas con unos 55 minutos de duración en los que se despliegan un amplio catálogo de muestras de odio, amenazas y formas de hacer sufrir a las ofendiditas huestes que siguen lamiendo el Mein Kampf en el sótano de la casa de sus padres.
Algunas muestras de esta pedagogía bélica las encontramos en "Rendered Silent":
"No forgiving all you`ve said and done.

Corrupt voice made still, gag shoved down your throat"
O en "Panzerbrecher":
"Strike hard, strike fast, hit and run.

Crush their armor, pulp their bodies"
No obstante, en la vorágine de sanguinarias metáforas, Baneblade encuentran espacio para dejar algún que otro mensaje más sofisticado, como en "Faschististe Ausrottung":
"Any sort of ethics is easliy dismissed

when yoy believe in innate inequality".
o en "Hakenkreuz-narbe":
"You can burn the uniform

but you´ll always have the scar.

Your shame will also never fade

until the day you die".
No es necesario un análisis demasiado profundo. Baneblade ofrece war metal rápido, directo, bestial. Una percusión machacante con tintes milicianos, unas guitarras chirriantes como tanques y un catálogo de guturales y shrieks indescifrables que escupen odio hacia los representantes del odio.