Protest the Hero – The canary

Han pasado cinco años desde que Protest the Hero publicase su último disco. Titulado Pacific myth y conteniendo sólo seis canciones, pudo hacerse realidad gracias al micromecenazgo. Probablemente y a pesar del tiempo transcurrido, pudo ser el germen de un sonido que se reproduce en el último tema publicado por la banda canadiense.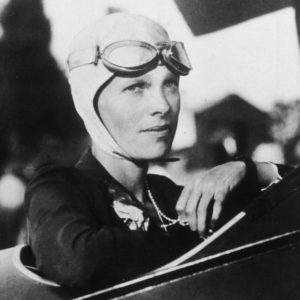 "The canary" es el primer single de Palimpsest. Repleto de momentos épicos y florituras vocales, este primer single perfila el camino que han tomado desde que dos de sus integrantes abandonasen la formación.
Amelia Earhart, aviadora y precursora de los vuelos transoceánicos, bautizó a su avión como The Canary. Ella, su vida repleta de hazañas y su abrupto final sirven de "vehículo" al grupo para atraparnos en una canción llena de referencias emotivas y momentos de absoluto escalofrío.
Desde Ateneo Ocvlto esperamos con ansia el 19 de junio para completar la escucha de su álbum y será entonces cuando podamos cuantificar los daños.